How to Connect Srhythm Bluetooth Headphones to a PC ?
Passionate about music or PC games at night? Srhythm Bluetooth headphones were designed to get the best sound experience without disturbing others. By pairing your headphone to your PC, the Plug and Play will automatically detect it through to a faster frequency and stronger Bluetooth connection. Compatible with different systems, let´s have a close look in this tutorial how to connect your Srhythm Bluetooth headphones to a PC.
Set-up cordless
If you are eager to stream Bluetooth audio to a PC during your games, videos and musics play, it is equipped with this pairing function for connecting easily to your Srhythm Bluetooth headphone. By enabling your pairing mode after placing your Bluetooth headphone very close to your PC, some can be connected to two devices at once. Making your sound clearer through to a stronger signal and higher frequency speed, it will detect your headphone operated Plug and Play to easier your setting up. Largely compatible with different operating systems such as Windows or Mac, you will be therefore able to turn on your Bluetooth function and scan with ease your connected device during pairing process. As you might expect, a Bluetooth connection paired to your devices connected will bring you much more flexibility and freedom, so that you can focus on what matter most in silence. By this fact, if you want to connect your Srhythm Bluetooth headphone to a PC, please follow our tutorial in few steps.

Before you start
Before you start pairing both devices, some precautions must be due to avoid most common errors with your PC. Keeping a particular attention by following our steps below will guide you to kick-start your Bluetooth headphone to your PC.
Step 1. Make sure you turn on your Bluetooth headphone for 3s.
Step 2. Ensure you keep your Bluetooth headphone as close as possible to your PC during pairing process.
Step 3. Make sure your system support the Advanced Audio Distribution Profile (AD2P)Bluetooth Profile.
Once you carefully set up your environment , you will be able to connect your Srhythm Bluetooth headphone to your PC. In this tutorial, the system operated will be Windows 10.
Pair your headphones to a PC
As you might expect, you can pair your Bluetooth devices together via Bluetooth to transfer data, play audio, video, conduct calls, etc. Bluetooth devices must be paired properly before any form of data can be transferred. Please follow our instructions given below for pairing both devices:
Step 1. From your desktop, search your Settings to paired devices.
Step 2. Click ¨Devices¨.
Step 3. If your page Devices page doesn´t open automatically, click on "Bluetooth & other devices" in the pane of the left.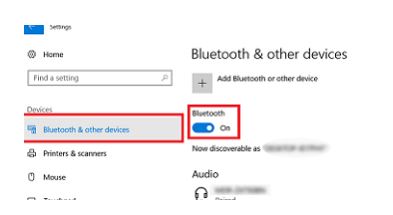 Step 4. Click "Add Bluetooth or other device," and then in the Add a device window, click "Bluetooth."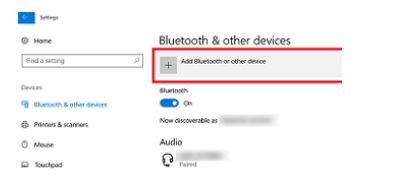 Step 5. Place your headphone in Bluetooth pairing mode.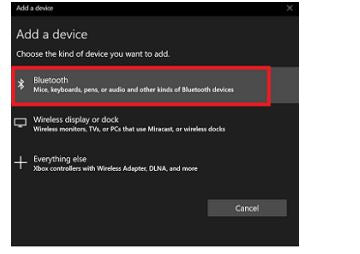 Step 6. Select your headphone in the list of devices displayed. The indicator light flash blue when the headphone paired successfully.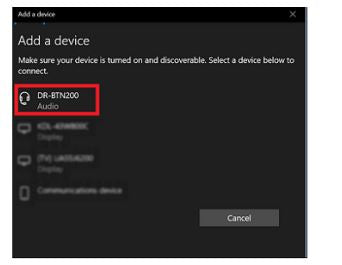 Step 7. If you see a password request during pairing process, enter ´0000´.
Step 8. Click ´Done´ and close window.
Please note, if you set properly your environment before pairing both devices, you may encounter some connection issues. The most common way to overcome them is to download a PC repair tool for fixing issues. By scanning and updating for instance the latest Bluetooth drivers available, your PC will be able to detect your Srhythm Bluetooth headphone within a large operating distance and maximize its performance through to a full protection of files loss, against malware and hardware. Nevertheless, if your software downloaded doesn´t fully support AD2P Bluetooth profile and fail during pairing process, that is recommanded to contact Windows Support for fixing your issue.
The verdict
To conclude, you can connect any kind of Bluetooth headphones to your PC including over-hear, on-hear, in-ear, etc. If your PC doesn´t support a Bluetooth adapter built-in, it won´t be able to transfer any form of data such as musics, etc. To get started with using Bluetooth, you will need first to turn on your Bluetooth function from your Srhythm headphone and then pair it to your PC. But in most cases, you may encounter some connection issues due to a poor WiFi signal which may not detect your Srhythm device and sync it to your PC. Therefore, that is recommanded to download a repair tool for fixing them. Maximizing your PC performance on multiple systems, your Bluetooth signal will be strengthen within a large operating distance to easier your setting up and connect your pairing devices. Improving thus your connection and your frequency speed, your sound experience will be truly immersive with the best coupling technologies ever.